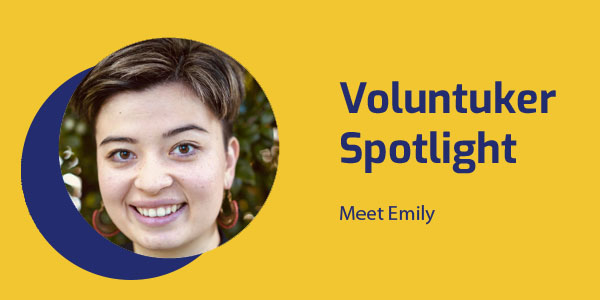 VOLUNTUKER SPOTLIGHT | EMILY

TukTuk has a lot of talented voluntukers in the past. One such volunteer was Emily, who volunteered to create music videos and puppet shows for about five months in 2019. She has now rejoined our family as a virtual volunteer!! 

This past month or more, she has helped to do voice recordings for seven TukBooks including four previously completed picture books and three scheduled to be published soon.

Her wonderful acting ability and intriguing narrative brought life into our books. Thank you for your big support, Emily!
We are currently looking for volunteers with the following skill sets to help TukTuk bring educational resources to Cambodia;
Google Ads
Fundraising
Marketing
If you want to get involved or know someone with skills that could help us spread positive education in Cambodia, hit that link below and say hi (we're friendly, promise).

Get Involved ⇢